Updated on September 22nd 2023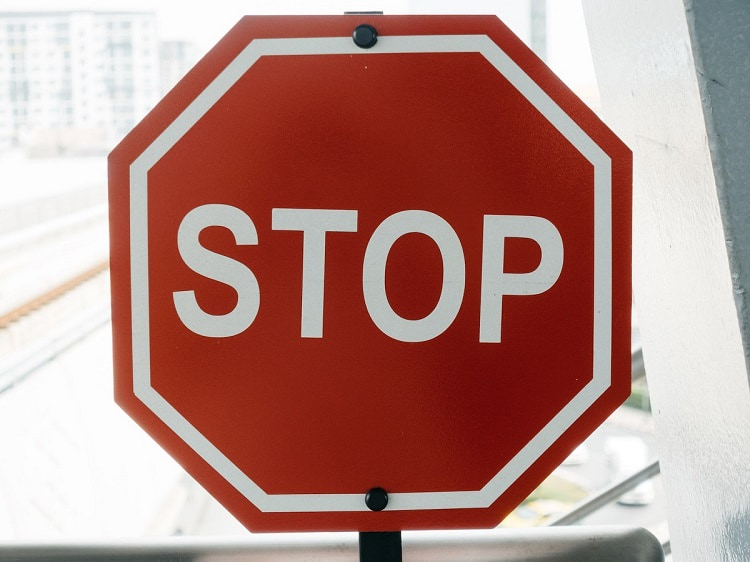 In 2021, the California Supreme Court ruled that holding defendants solely because they could not afford to pay bail was unconstitutional. That ruling came after a nearly decade-long effort by bail opponents to put an end to the cash bail system in California. But it only represented a partial victory for them because it kept the bail system in place for people who could afford to pay. As a result, the anti-bail movement's ultimate target, the bail bond agent and the bail bond company he or she represented, lived to see another day, and that was simply unacceptable for anti-bail lobbyists.
In the year and a half since, California legislators have tried to ram a series of anti-bail laws through only to find that the landscape was changing underneath them. Citizens were becoming aware that releasing so many accused criminals in the name of bail reform was causing a spike in crime statewide. They read reports of unfolding disasters in New York, New Jersey, and Illinois as well as in cities closer to home like San Francisco, and were rightly alarmed. They correctly reasoned that if bail were eliminated entirely in California (the goal of several 'zero-bail' bills introduced in Sacramento) the state would be awash in crime.
One Last Anti-Bonding Company Gasp in the California Legislature
As the final days before the California State Assembly year-end recess ticked away in August, several attempts were made to pass some measure that would satisfy anti-bail lobbyists and their client legislators. But as the recall of regressive District Attorney Chesa Boudin in San Francisco indicated the mood of the public had changed over the past couple of years.
The first indication of that changing mood was when SB 262, which would have established a zero-bail state, was shelved in 2021 after a woman - Kate Tibbitts - was brutally murdered in her home by a man who had been released without bail, as a result, the zero-bail policy that was implemented by the state during coronavirus lockdowns. The second major indication that public sentiment had shifted was the aforementioned defeat of DA Boudin in San Francisco.
Perhaps sensing that support for bail reform was crumbling SB 262 was resurrected in August just days before the Assembly's final recess. Any mention of zero-bail, (which supporters admitted was now a non-starter), was removed, and the scaled-down bill - which would have eliminated the fee defendants pay the bonding company and reduced some court costs - was put up for a vote. The result wasn't even close.
Only 34 of 80 legislators voted in favor of the bill and it was defeated. This was a dramatic turn of events and put the final nail in the coffin of any further bail reforms in California, at least until the Assembly reconvenes next year.
SB 262: The Canary That Didn't Survive the Coal Mine
The long and winding road SB 262 took to final defeat is instructive if an objective observer wants to get a feel for how public sentiment has shifted on the issue of bail reform. When the idea of bail reform first gained traction in the 2010s there were lots of righteous pronouncements about fairness and vows to change the system in order to ensure people weren't being held indefinitely for no reason. Over time the real goal of bail reformers revealed itself. It wasn't really about refining the centuries-old bail system to make it fairer, it was about abolishing bail altogether and letting virtually everyone accused of a crime just walk away on the promise that they'll be good boys and girls and show up for their court date.
As the horror stories started seeping in from state after state the shift in public sentiment was palatable. "This isn't what we asked for" was the overriding sentiment. Yet even amidst the seemingly endless stream of evidence indicating no-bail policies were disastrous, proponents of bail reform in California persisted, convinced that they were right and that if you didn't agree with them you just weren't smart enough to see they were right.
In January 2021 democrats in the State Assembly introduced SB 262 which would essentially codify the state's emergency zero-bail, covid-related policy and make it permanent. However, before it could be passed by the legislature Kate Tibbitts of Sacramento was sexually assaulted and murdered in her home by a man with a history of violent crime. That man had been arrested two months earlier for auto theft and had been released without bail. The public was outraged and SB 262 was shelved.
The bill languished for nearly a year while public opposition to bail reform steadily grew. Finally, in August 2022 it was dusted off and gutted in a last-ditch attempt to give anti-bail proponents something to add to their resumes. The result was the resounding defeat we mentioned earlier. And this is in the most left-leaning state in the country.
Reason Prevails, for the Moment
The defeat of SB 262 means that most people can still take advantage of 24-hour bail bonds in California. It also augurs well for the possibility that at some future date reasonable legislation will be introduced that corrects the imperfections in the existing bail system instead of trying to turn the US into a repeat offender's paradise. Hopefully, legislators right here in Denver County, Arapahoe County and elsewhere are paying attention and will beat back any further efforts to erode the already weakened bail system in Colorado.
For updated information on bail bonding reform in California, see our additional content.