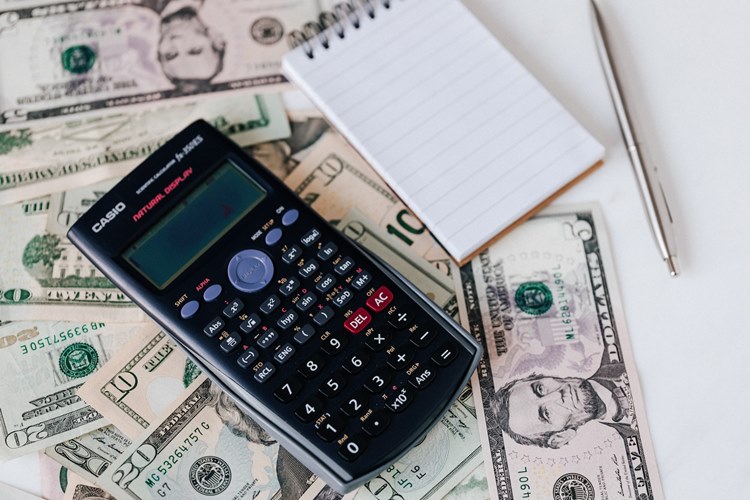 If you have been searching for "bail bonds near me" and come up with a number of different options it may be difficult to decide which bail bond agent will best suit your purposes. Are they all equally dependable? Are some more experienced than others? And most important of all for many people, do they all charge the same for their services? There are a lot of myths, half-truths, and outright falsehoods floating around in the media these days about the bondsman, so we thought this would be a good time to address the 600-pound gorilla holding the bail schedule: Do all bail companies charge the same? Read on to find out.
How Bail Works
Bail is typically determined by a preset bail schedule that is kept in every jail in Colorado. The bail schedule lays out in black and white the amount of bail for each crime on the list. In 90% of all cases, a person will learn their bail amount from the bail schedule and then post bail themselves or call a bail bond company for assistance posting a bail bond.
The amounts listed on the bail schedule typically range from a few hundred dollars for public drunkenness (not involving a motor vehicle), to several thousand dollars for prostitution and several hundred thousand dollars for something like vehicular homicide. At the low end of the bail schedule, people often bail themselves out, but once things get into the thousands of dollars many will need to call a bail bond agent.
Exceptions to the Bail Schedule Rule
It's important to note that not everyone will be offered bail from a bail schedule. Depending on everything from the person's criminal record to the severity of the crime and whether it was a particularly high-profile case the accused may be held in jail until a bail hearing can be arranged. At a bail hearing in Denver County or Jefferson County, a judge or magistrate listens to the particulars of the case and then assigns what they determine to be an appropriate bail amount. They also have the right to deny bail altogether.
In Colorado the law requires a person to be given a bail hearing within 48 hours of being arrested. But if the arrest took place just before the start of a weekend or holiday the accused may have to wait a bit longer until the courts reopen to have their hearing.
The Bondsman and Their Fees
If the accused is unable to pay the bail amount on their own they will need to work with a bondsman who will help secure their release. The bondsman makes it possible for an accused individual to walk out of jail and resume most aspects of their normal life while they await their day in court. By using a bonding agent the accused does not have to cover the full bail amount themselves. All they have to do is provide the bondsman with a fee for their service and the bail agent will take care of the rest. And this is where we get into the meat of the issue.
The Colorado Division of Insurance is responsible for setting the amount a bail agent can charge for their services. Although the bondsman is allowed some leeway to set their fee slightly higher or lower than the Division of Insurance recommends. In Colorado, the bondsman's fee is set at 15% of the bail amount or a minimum of $50, whichever is greater. With bonds that stretch into five or 6 figures, the bondsman will sometimes reduce their fee a bit if the accused has a credible cosigner. But not all bail companies offer such a break.
About "Affordable Bail Bonds"
If you have spent any time researching bail companies you have no doubt run across that expression on more than one occasion. But what exactly does it mean? In most cases "affordable bail" refers to the fact that the bondsman is willing to reduce their fee in certain cases, such as when the bail amount rises above a certain threshold (as we discussed in the above section). In that case, their bond fee would be less (and so, more affordable) than that of a company that sticks rigidly to the 15% fee allowed by Colorado law.
So how can you find a bondsman who is willing to provide a slightly lower fee in some cases? Most of the time you will find working with experienced bondsmen to be your best bet. They have been around for some time, understand the nuances of the system, have a good feel for who they can trust and who they can't, and are willing to go the extra mile to help deserving clients.
Experienced bondsmen also tend to be more accessible and easier to deal with than someone just starting out in the business. The experienced bondsman wants everything to work out for everyone involved and so is typically willing to answer any questions you may have and address any concerns. In many cases they can be reached 24 hours a day if something comes up that might affect your status.
For Affordable Bail 24 Hours a Day, Call Tayler Made
Affordable bail is not an urban myth or a marketing ploy. There are bonding agents out there who on occasion take a slightly lower fee if they feel the circumstances warrant doing so. But they will typically make that decision on a case-by-case basis.
If you are in search of an experienced, helpful bonding company to work with, get on the phone and call Tayler Made Bail Bonding at (303) 623-0399. We offer affordable services around the clock that will have you or your loved one back home in no time flat.